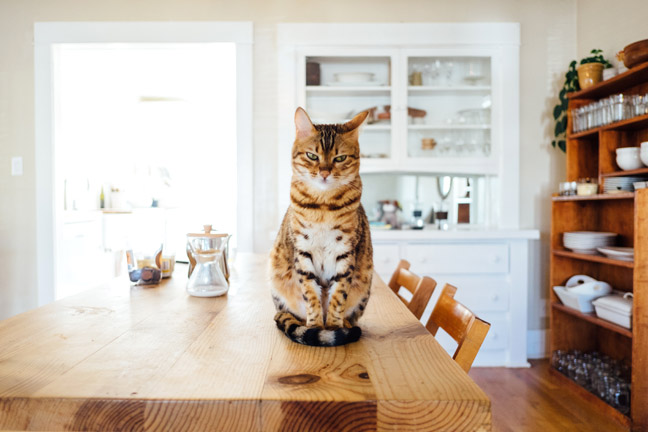 Here are our top 8 tips for selling your house. As experienced Vancouver realtors, this simple advice represents our collective years of experience selling homes in Vancouver.
Listing Price
Price is king. Pricing the property appropriately is the most important thing; don't let a real estate agent tell you anything otherwise! Too low and you've missed out and too high and you're wasting your time. Always remember to quiz your realtor on their pricing methodology. Read more about Setting the Asking Price.
Clothes Closets
Half empty them! Sounds strange right? Well it makes your closets look twice as big and far more appealing. Tidy everywhere else and ship bulky furniture out; space is so important so showcase your space!
Don't Go Overboard.
The houses that sell in Vancouver have not gone overboard on the renovation front. If you feel you need to upgrade in order to sell, stick to kitchens and bathrooms as this is where you can add the most value. Choose something clean and neutral to appeal as broadly as you can.
Ditch the Photos
You should remove any signs of your home being "your home". It makes it more difficult for potential buyers to visualize themselves living in your home, if it feels like someone else's house. Neutral sells!
Be Ready…
…for a showing at any time! If you are looking to sell your Vancouver home try to stay on top of the cleaning and keep everything as it should be. Keep your dishwasher and washing machine empty; people always look in them! You never know when your real estate agent will call with a showing so be ready to sell!
Pets in the Home
Yes pets can smell and make your home untidy, but actually the most important thing is that you keep them out of the way; some people are scared of dogs, allergic to cats or petrified of tarantulas! Keep them under wraps!
Minor works
Just make sure that your taps run, the door handles work and lightbulbs are fitted; little things like this keep the potential buyers' attention on more important things rather than minor issues which become blown out of all proportions. A lick of paint in some places can really help too.
Curb Appeal
Every potential buyer sees your home from the outside first. Some landscaping works, a neat lawn and general repair work on things like fences goes a long way in creating the right impression.
Any Vancouver realtor worth their salt will have good contacts that you can utilize in gardening and landscaping sectors. See our Real Estate Resources page.
-------------
For more Vancouver real estate advice, call Paul Eviston (604-737-8865) or his team of Vancouver real estate agents at Remax Select Properties Vancouver. We specialize in Downtown Vancouver, East Vancouver and Westside Vancouver real estate.
Learn more at www.pauleviston.com/blog.html