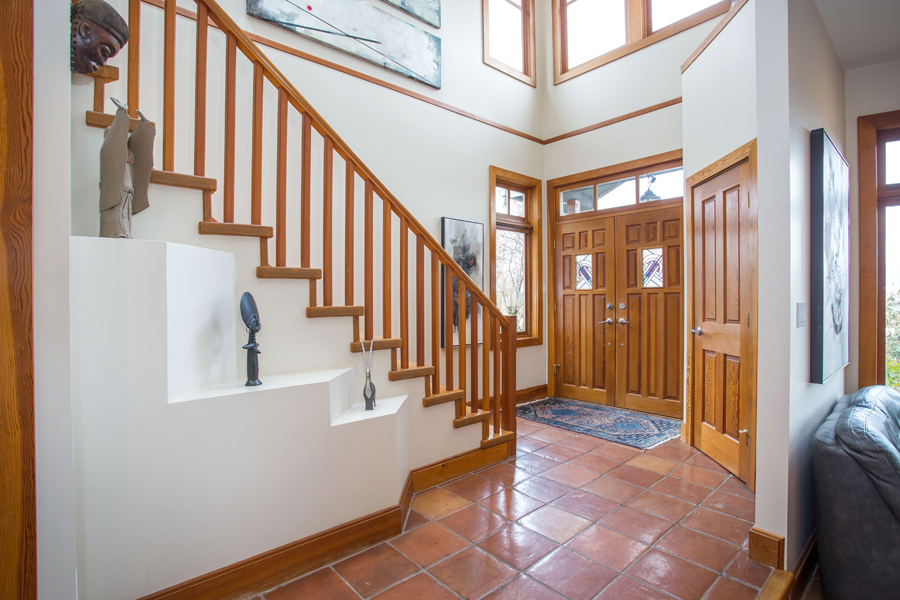 Try reflecting on all the time you've spent leafing through magazines packed with photos of beautiful living spaces. Based on these experiences, you've probably identified the type of aesthetic you'd like in a Vancouver real estate home. Worried that your vision isn't feasible? Rest assured, it's well within your reach!
One of the biggest myths of buying real estate in Vancouver is that your new home is supposed to be perfect the very moment you move in, requiring zero effort. However, most homes need some fixing up. All you need to do is alter your approach and think of it as an opportunity to turn your vision into reality.
The home improvement process actually allows you to gain full control over one of the most important investments you'll ever make in your life. Knowing this, you can become more conscientious in your pursuit of observing open houses in Vancouver, helping you move in the right direction.
Designing the exquisite space you've been dreaming of requires just a little elbow grease. To show you how easy this process can be, our talented Vancouver real estate agent team compiled this list of helpful tips that can transform your home into the luxurious haven you've been dreaming of.
Get rid of distractions
Start with the basics. This applies to any first time homebuyer in BC and seasoned purchasers alike. In order to accomplish any tasks, the first thing you need to do is get rid of any unnecessary items within your condo in Vancouver or house. Eliminate clutter or debris that could prevent you from moving forward or simply get in the way. Once you've gotten rid of any distractions, you'll have created a crystal clear blueprint for what's to come.
Establish your budget
Transforming your home inevitably means you'll have to dip into your savings account a bit, so you'll want to check your financial situation. You might think that decorating and upgrading your home will be incredibly expensive, but you'll be surprised as to how you can lower your price by looking for materials in the right places.
Identify areas for improvement
Condos for sale in Vancouver need to look their best to stay competitive.
When you're searching for condos for sale in Vancouver and houses for sale in Vancouver, a Paul Eviston REMAX Vancouver agent will help you look for spots that can easily be improved. Once you've made your purchase, walk through the interior of your home to re-identify any areas that could benefit from a little love. Always start with the basics! Sometimes a fresh coat of paint can do wonders for your space. Much of this is about creating a consistent theme, so make sure your idea will work for the entirety of your home.
Sell unwanted items
Chances are you'll likely be transferring old items to your new home or condo in Vancouver. Take time to establish what makes the most sense for your new space. As an added plus, you can easily sell these items, which will provide you with more revenue to help create your luxurious vision.
Redecorate
Contemporary designs help homes sell faster in Vancouver.
This can initially feel overwhelming, but try your best to keep any redecorating simple. Segregate items to one room so you can make changes to the remainder of your home seamlessly. This is when you can paint and add furniture, art, mirrors, and more. Speaking of simple, aligning this principle with your efforts can help keep your space looking contemporary. You can easily attain this look by using neutral colours and minimizing stylistic efforts.
Get original items
Never feel like you need to splurge on items. Some of the most bespoke, original items you can find are at vintage locations. Being able to create a space that could never possibly be replicated adds to the 'wow' factor your friends will immediately notice when they visit.
Contact Paul Eviston, 604-737-8865, a REMAX Vancouver Realtor along with our local realty team to learn about how we can best help you find your first house or condo. Located in Kerrisdale, Vancouver, our team specializes in Downtown Vancouver, East Vancouver, and Westside Vancouver real estate.