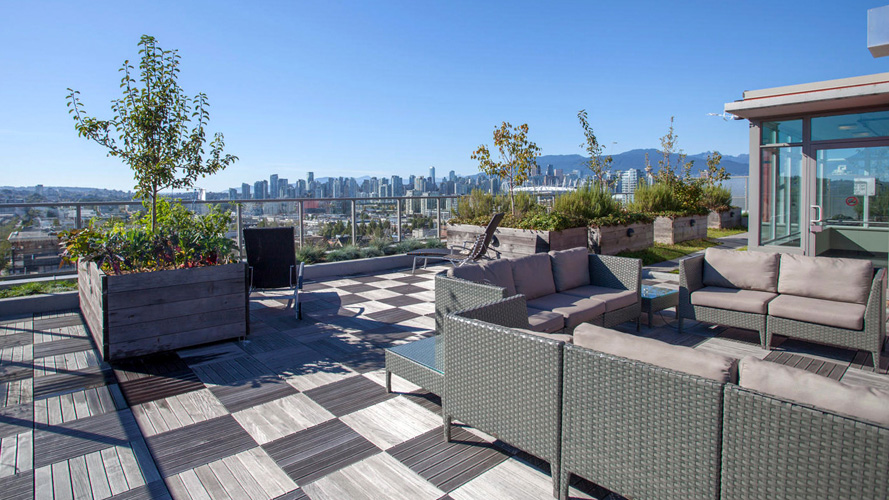 Finally – summer is here. This is undoubtedly one of the most beautiful times of the year, and with that comes added incentives for selling your piece of Vancouver real estate.
By hiring a top realtor in Vancouver, you can reap the benefits of this prime real estate selling season. With the nice weather, there's never been a better time to check out an open house in Vancouver given the copious amounts of bright sunny days.
To point you in the right direction, we've compiled this list of four benefits of selling your home in the summer.
More time to prepare your Vancouver house for sale
Summer's packed with long weekends that you can easily take advantage of by taking the extra time to fix up your home, helping to attract more potential buyers. Making changes to your condo in Vancouver or your house for sale in Vancouver can easily score you some extra points with just a few little tweaks.
You can attract more potential buyers by dedicating a long weekend or two for making small repairs, completing a bathroom facelift, adding a fresh coat of paint to your front door and much more. Our REMAX Vancouver Paul Eviston teamcan easily guide you through this process with an expert Vancouver real estate agent.
Real estate in Vancouver during summer is more attractive

Vancouver homes for sale in the summer are more attractive to buyers.
Families enjoy searching for houses for sale in Vancouver during the summer for several different reasons. For starters, parents often look to buy real estate in Vancouver before their kids head back to school in September. As a more relaxed season, summertime allows for parents to view houses with little stress, and once moving in, kids have the chance to become comfortable with their neighbourhood. Whether a family is looking for Vancouver condos for sale or East Vancouver real estate, they'll embrace the warmer weather knowing they're steering clear of a move during winter's rainy weather.
Increased visibility
When the rainy season hits, the last thing Vancouverites want to do is get outside. On the flipside, summer provides them with an opportunity to explore their local East Vancouver real estate opportunities and other neighbourhoods that surround them. During this time they're more likely to recognize opportunities for visiting open houses in Vancouver. By choosing one of our talented Paul Eviston Vancouver real estate agents, you'll be able to sell your home at top dollar. Not only this, but the warm weather gives your 'for sale' sign more traction due to the increased amount of people passing by.
Attending open houses in Vancouver during summer is fun

Schedule open houses during June, July and August through a Vancouver realtor.
In Vancouver, spring is often accompanied by constant showers that provide a glum look for your home. But for those looking for a prime selling season, summer can be a total game changer for any resident with a Vancouver house for sale.
Think about it – the vibrant green trees, blooming flowers, lush green grass and the sunrays hitting the windows of your home making it look bright and cheery. What's not to love about that? There's never been a better time to look for homes and visit open houses in Vancouver.
You can also do some little things to brighten up your property even more. Your Vancouver realtorcan point you in the right direction when it comes to spritzing up your home. A Paul Eviston Vancouver real estate agent will encourage you to consider things like trimming shrubs, repainting your front gate, tending to your flowerbeds and more. A little extra work during the summer can go a long way when it comes to hosting open houses in Vancouver.
To learn more, Contact Paul Eviston, a REMAX Vancouver Realtor along with our friendly local realty team to learn about how we can best help you find your first home. Our Kerrisdale Vancouver real estate team specializes in buying and selling in all areas of Vancouver real estate including Downtown Vancouver, East Vancouver, and Westside Vancouver real estate.