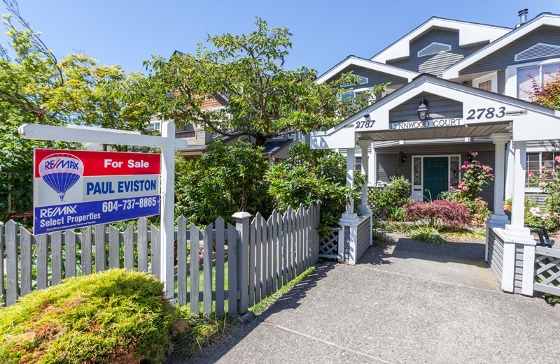 Sell your Vancouver townhouse or condo home faster with a top realtor.
If you've decided to list your Vancouver house for sale then it's important to take action right away.
And by that we mean preventative measures to mitigate unnecessary stress once you've made your big decision. By working with a top Vancouver realtor, we can help ensure your home is sold for the best price possible. Not only this, but we'll make the process run smoothly so you can really look forward to the next chapter of your life.
At Paul Eviston Realty, we've compiled a list of how a Vancouver real estate agent can help you sell your house successfully.
We're highly experienced
Top realtor Paul Eviston and his Team specialize in Condos, Townhouses, Homes in East Vancouver & Vancouver's West Side.
If you're ready to sell your home then you'll need an experienced Vancouver real estate agent who's a great communicator. At Paul Eviston Realty, our team knows the selling process from top to bottom, so no single step is missed. After all, failing to do so could land you in a sticky situation, and that's the last thing you need when you're trying to sell your home. Our realtors handle everything – from the initial home evaluation to the photos and marketing, we've got you covered.
We're marketing masters

Cutting edge marketing strategies are needed to sell a home in Vancouver.
You're looking to get top dollar on your home and that means you'll need a marketing strategy that delivers. You can expect our team to create a detailed marketing analysis to discover market trends and compare your price to other homes in your area. This way, we can optimize your price so you're getting the best deal possible. This marketing is incredibly important as the first month of your home on the market is the most crucial period for attracting potential buyers.
We make your home look incredible
Since we're living in a digital world, it's more important now than ever to take professional photographs of your home along with video tours that will make online visitors inquire about your living quarters. We also provide detailed floor plans so people can more easily visualize your house. This can help speed up the selling process immensely.
We'll prepare you financially
When you're selling a home it's important to be aware of costs to avoid any surprises. Paul Eviston Realty will advise you of what you should expect. For example, the staging process can cost anywhere from $2000 to $5000. Next, you'll want to look out for legal fees that will help handle the sale of your home – up to $1000 or more. These are just a few of the fees you can expect, and our team is able to give you the full list of details. Using one of our experienced realtors can actually help you save money - in the thousands even! No matter the situation, we'll always have your best interests in mind to make the selling process easier than you'd ever imagined.
Contact Paul Eviston, a REMAX Vancouver Realtor along with our friendly local realty team to learn about how we can best help you sell your home. Our REMAX Vancouver team specializes in Downtown Vancouver, East Vancouver, and Westside Vancouver real estate.