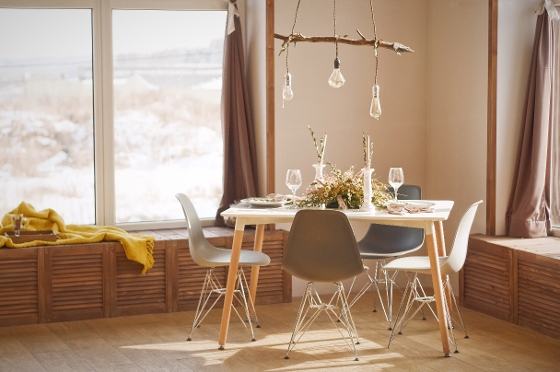 Looking to sell your Vancouver real estate this fall? For many people like yourself, the process tends to feel a little overwhelming given the various bases that need to be covered.
But thanks to our REMAX Vancouver team at Paul Eviston, there's no need to feel stressed out. In working with an amazing Vancouver real estate agent from our roster, you'll have a bulletproof plan to sell your Vancouver house for sale at top dollar.
We asked a top realtor in Vancouver from the Paul Eviston team to create this checklist for selling your Vancouver real estate seamlessly this fall.
Check your walkways
Bet you didn't think of this one! Sure, Vancouver real estate properties benefit from aesthetically pleasing walkways, but it's imperative that they're safe. Little imperfections can cause big accidents and seasoned homebuyers will notice them during your open house in Vancouver. To prevent accidents, make sure you carefully examine your driveway and any paths around your home. Watch for uneven cracks, loose materials and disintegrating materials. Leave the hard work to the professionals – talk to a top Vancouver realtor from Paul Eviston as we're connected to the best.
Clean your gutters
Before you host your first open house in Vancouver, you need to focus on salient details that tend to go unnoticed. Did you know that a house's drainage system processes thousands of gallons of water from its exterior? Given the key role this plays in keeping your home in good shape, you'll want to clean and unclog your gutters before the selling process begins. Vancouver homes for sale require gutter maintenance to help prevent and fix any leaking, rusting and corrosion. Get these things looked at to make sure your home is in tip-top shape.
Check your weather stripping
Given Vancouver's wet falls and winters, it's important to potential buyers that your home is warm enough and ready to face the rain. A top realtor in Vancouver can advise you as to the most cost-effective methods for keeping your home warm, the main one being weather stripping. This is important for those attending your open house in Vancouver as they may ask about the home's ability to handle colder weather.
Inspect the roof before your open house in Vancouver
Just because we don't see a problem with our roof doesn't mean that one isn't there. When people list their Vancouver homes for sale, they often fall victim to this illusion. For this reason, it's important to take a close look at your roof from top to bottom, checking for any damage. Discovering issues before your first open house in Vancouver is beneficial since damage can leave a negative lasting impression you can't reverse.
___
Want more tips for selling a house or condo in Vancouver? Contact Paul Eviston at Remax Select Properties in Kerrisdale, Vancouver. Paul and his associates can give you the best advice for selling or buying in Vancouver. The Paul Eviston team are the top East Vancouver and Westside Vancouver real estate experts for over 30 years. www.pauleviston.com