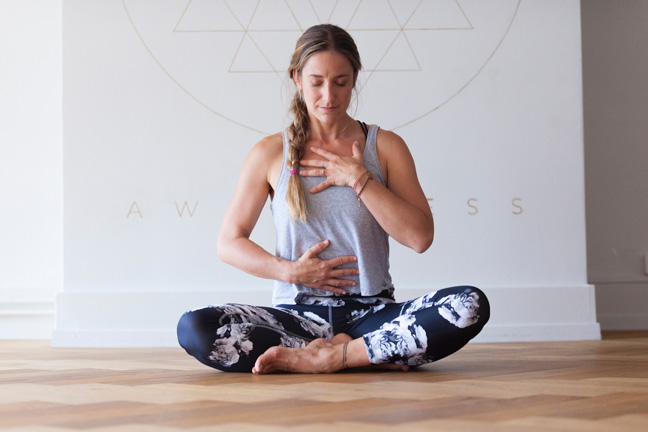 When you're ready to invest in Vancouver's real estate, add to the excitement by experiencing all the wonderful things the surrounding area has to offer. Autumn comes with a special charm that will have you out your new front door in no time.
To help you out, we've created this list of eight fun things to enjoy this fall in Vancouver.
$2.95 Breakfast at Bon's off Broadway
When: All week long
Where: 2451 Nanaimo Street
Price: $2.95
If you've just moved into your Vancouver real estate then it's time to celebrate by eating at one of Vancouver's most famous breakfast eateries. Don't judge a book by its cover when it comes to Bon's Off Broadway because this restaurant's a legend in Vancouver.
25Cats Studio Café: Mugs, painting and other creative things
When: Year-round
Where: 3730 W 10th Avenue
Price: Minimum $10 per person
It's time to get creative. Once you've found your prized home thanks to a top realtor in Vancouver, go celebrate by trying your hand at all things of color and pizazz. The 25Cats Studio Café is perfect for visiting with your friends and thinking outside of the box.
Knit Together Thursdays
When: September 6 /2nd Thursday of each month
Where: The Learnary, East Hastings Street
Price: $5 (bring your own dinner) and $10 (including vegetarian meal)
Talk to our team at Paul Eviston REMAX and we'll give you all the goods on your chosen Vancouver neighborhood. This is just one of the activities you can enjoy in the Hastings area! Whether you're learning to knit or you're a seasoned expert, you're sure to make new friends.
Lunch Musical Interlude at The Benchmark
When: September 22 (1 pm – 3 pm)
Where: 305-387 Kamloops Street
Price: Entry free
Elevate your mood with some live music at The Benchmark on Saturdays.
Commercial Drive: The Beast Burger Challenge
When: All week long
Where: 1818 Commercial Drive
If you're a foodie, then The Beast Burger Challenge is a must. Challenge yourself to eat this delicious burger fast for the possibility of having your name on the wall of fame. If you're looking to buy additional real estate, study the different houses for sale in Vancouver by strolling by afterwards. Chances are you'll have some questions, so just call for a top realtor in Vancouver from the Paul Eviston team.
Unleash your inner yogi
When: August 31 to September 6
Where: Moksha Yoga Vancouver, 4th and Alma
Price: Min. $60 for 30 days (unlimited classes)
Yoga will help you settle into your new neighborhood of Vancouver real estate and Moksha Yoga Vancouver is the optimal place to try it out! Not only are the teachers friendly and patient, but the group classes are also welcoming to everyone new.
Eat ice cream at the iconic La Casa Gelato
When: All week, 11 am – 11 pm
Where: 1033 Venables Street
We all scream for ice cream and La Casa Gelato definitely has something for everybody – no matter what time of year. The ice cream parlor has become a quintessential place for satisfying one's sweet tooth, with a whopping 238 flavors available to customers. Vancouver real estate? If it means living close to La Casa Gelato, then yes please!
Doughnuts in East Vancouver
When: All week
Where: 2902 Main St
Freshly baked doughnuts are tempting and Lucky's Doughnuts has a wide variety of flavors on the offer.
Find more local Vancouver Tips.
-------------
It really is the little things in life like local activities and making new friends that give real estate in Vancouver that special added charm. Contact Paul Eviston (604-737-8865) along with his fantastic team of local Vancouver real estate agents to learn about how you can find your dream home in Vancouver. Our office at REMAX Select Properties in Kerrisdale, Vancouver specializes in Downtown Vancouver, East Vancouver and Westside Vancouver real estate. Learn more at www.pauleviston.com